Horticultural Design & Services
Gardens in Zones 6 & 7
My fall mantra:  She who rakes last, rakes least!
1.  By now, your houseplants should be inside.
2.  Gently tie your climbing roses (I use old pantyhose), so that they do not whip around in the winter winds. Mulch all roses, also, as long as you don't have problems with mice & voles which hide in winter mulch and nibble on canes and roots.
3.  Time to prune some perennials including:
~ Bearded Iris  (after a killing frost to help avoid iris borers who enjoy snacking on the floppy iris leaves)
~Cat mint  (you can't kill that stuff)
~Daylilies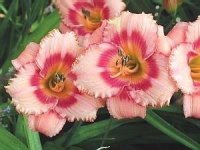 ~Hardy Bergonias (which are prone to crown rot)
~Japanese Anenomes (also called windflowers in our area)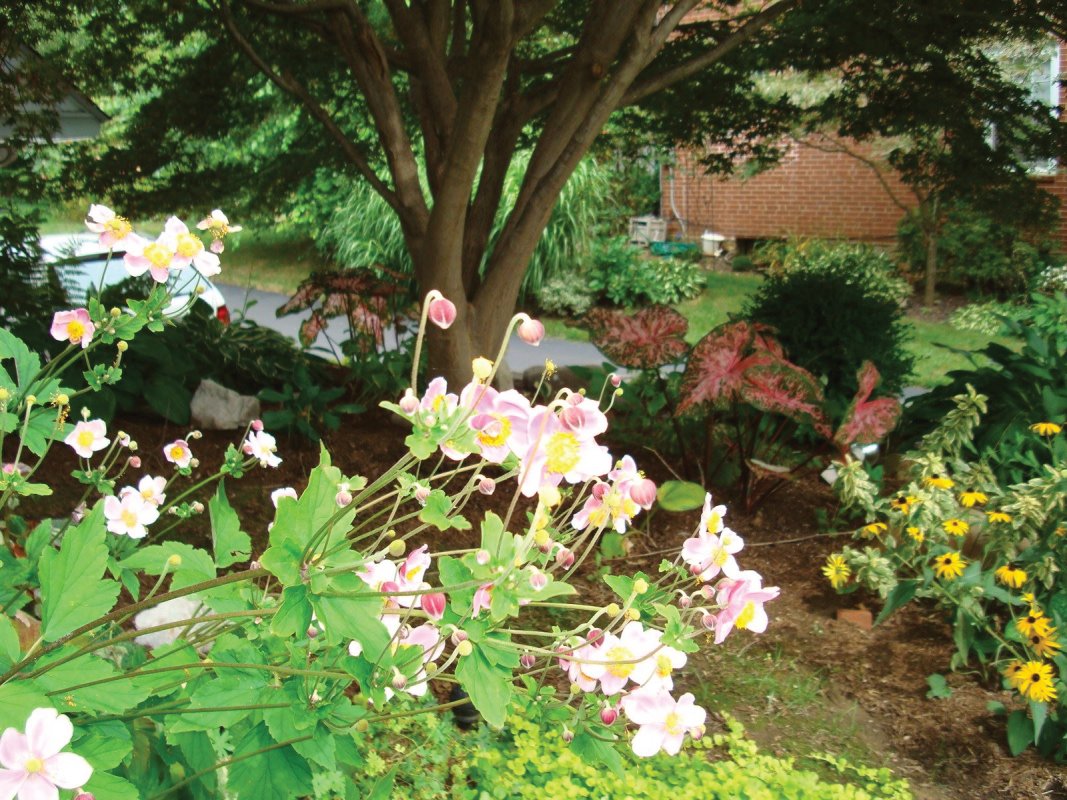 ~ Meadow Rue
~Penstemon
~ Peonies, (after the killing frost)
~Phlox paniculata (fungus magnet)
~Salvia
~Veronica
~Yarrow
TIP:  If you don't know whether or not to prune something in the fall, error on the side of not pruning until spring.
In general, plants that bloom in the early spring do not get pruned in the fall.
4.  Plant spring-flowering bulbs! You will get the most bang for your buck with bulbs that naturalize such as  daffodils (try the scented kind).
Read the labels on bags of bulbs. There are many that are deer resistant; grow well in the shade;  and tolerate poor soil & growing conditions.
Mid-May in SE Pennsylvania...Time To...
~Bring your houseplants out now. They love to summer outdoors, but not in direct sun. I don't use saucers anymore to collect  pot drainage; they're mosquito magnets!
~Buy & plant annuals 'till your heart's content. 
~Prune lilacs and azaleas, now that they have finished blooming.
~Plant summer bulbs/corms/tubers now. They will flower this summer: August, September, & October. My faves include tuberous begonias. They do nothing for 6 weeks or so, but then they come on strong...some fragrant, cascading, and voluptuous.
Tips, Too...

1. Weed your garden soon after it rains. Generally they pull out with ease....except for lesser celandine in my garden. I dig deeply and throw it out in chunks. Make sure to remove those white bulblets/tubers anytime you come across them in your beds. Be patient but persistent!
2. Fertilize after it rains. This helps to protect your plants from "burn."
3. Add compost to your soil before planting. I don't bother to strain it first.
4. Gardenias....don't give up on these. Just make sure that they have well-drained soil with a fertilizer, such as Osmocote, and a sprinkle of systemic insecticide. (Sneaky bugs love gardenias & you may not notice until it's too late. ) At the first sign of yellowing leaves, add liquid iron. And gardenias prefer to summer in the sun, unlike so many other houseplants.
1. Head out to the garden centers to buy plants. Primex Nursery is selling roses for 20% off this weekend, beginning Friday, May 3. While there, pick up a bag of worm castings---not cheap, but manna for flowering plants. And buy Pro-Mix to enhance your soil. (Remember: always put a 50 cent plant in a $5 hole!)
Stores are now filled with annuals, perennials, and new shrubs. However, don't buy impatiens;  they are doomed by disease. Better to use begonias. Red begonias go with everything!
Look for long-blooming perennials such as coreopsis, salvia, black-eyed Susans, and agastache.
I love fragrance in the garden. So, among other plants, I bought a pretty abelia shrub,  3 "tree" gardenias at $18 each  from Produce Junction, and 8 smelly roses for a wonderful client. The gardenias favor an acidic soil . Also, I added a systemic insecticide to the soil when I repotted them. Bugs love gardenias.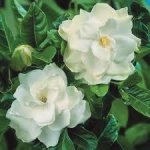 Now, get growing~
1. Feed your plants and shrubs EXCEPT FOR HERBS.  I use  Espoma's Holly Tone on my acid-loving plants; Rose Tone on my roses; and Plant Tone on the rest. (Before I feed I do ph testing of my soil in each bed.) Best to feed when soil is moist.....just before rain. Gently scratch fertilizer into the soil, 6'to 8" away from the base of the plant....to avoid "burning" the plant.
TIP of the day: Hellebores.....look under them now to see if you have any baby hellebores sprouting, which is highly likely. You can transplant these now and carefully water in.
April 13, 2013...It's time to:
1. Finish your spring pruning: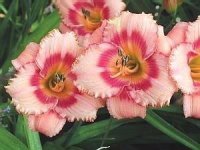 4. Time to buy SUMMER BULBS. I  have another presentation on that topic coming up soon.
Check out my Presentation Schedule to attend live workshops, free unless specified.
Time to get off the couch & Get Growing!
Its time to:
1. Continue to clean up your garden beds.
2. Divide perennials by digging up the clump and pulling sections apart or slicing with a sharp knife. Then replant the sections in other areas in your yard. For example, I recently dug up daylilies and divided them, also Siberian iris, and hosta.
3. Cut down your ornamental grasses to about 10" or so. Do not cut below the new grass that you will see emerging from the base. If your grass was floppy last year, you may need to divide it now and cut out the dead area in the middle... Same with mums and sedums.
4. Do not prune anything that is going to bloom in the spring, for instance, lilacs, early-blooming clematis, and azaleas.
5.Do cut your clematis that blooms in early summer to the fall......Jackmani and Sweet Autumn, for example.
6. Prune your crepe myrtle and budleas (to 12" or so )....best flowers come from new wood. Also prune your Rose-of-Sharons.
7. If you haven't fed your plants yet, do so now. I buy Espoma's Rose Tone; Holly Tone for my azaleas and other acid-loving plants; and a regular formula such as a 10-10-10.
8. Move roses, perennials, and shrubs now. Amend soil before replanting.
9. Plant sod now, but not grass seeds.
This is a great time to work in your garden! The weather is cool, and you can get a fresh start making changes in your beds----things that may have not worked well together can be changed.
So get growing~
/